Central Builders hosted a chili-making contest with proceeds to YANA. We are grateful for your continued support of local families and your creative fundraising!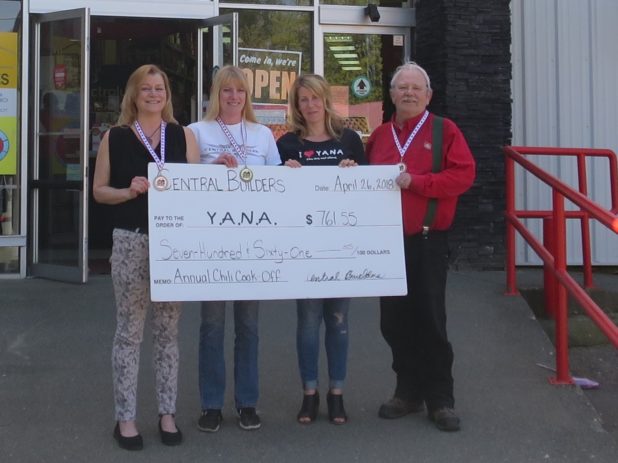 Our sincere gratitude to the Comox Valley RCMP who hosted a BBQ in support of a YANA family who is close to their hearts.

Thank you to Sadie and Atticus McPherson who sold homemade chocolates with proceeds to YANA. What a delicious way to help!

It was a very "hoppy" event at Marina Park! Sincere thanks to Investors Group, the Town of Comox, Quality Foods and everyone involved in the Easter Eggstravaganza!

Thank you to Doug Kines who organizes the Hilly Billy Masters Golf Tournament and to all the golfers who contribute to the fundraising.

Our gratitude to Sunwest RV Centre for hosting a barbeque for customers and including YANA in the fun. Thanks to the YANA volunteers who helped out and everyone involved!

Thank you to everyone giving to YANA through Worksafe BC's Helping Hands Program.

Our gratitude to the folks giving to YANA through the Provincial Employees Community Service Fund. Your help is most appreciated!