Sincere thanks to Courtenay Family Chiropractic for their generous donation to YANA provided through their spinal health education sessions. Your efforts are very much appreciated!

Thank you to big-hearted brew master, Brad Harris, to all of the volunteers who labelled Royston Nano Brew's Love Potion IPA and to Gladstone's for hosting the fun.

Our gratitude to the staff at Shoreline Orthodontics who recently donated their jeans day funds to YANA.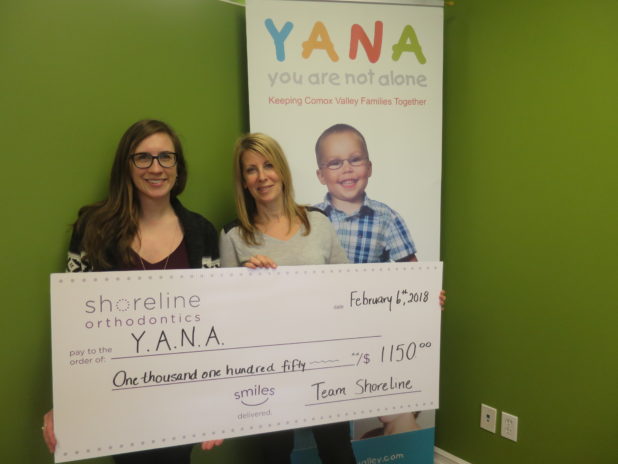 Happy belated birthday to Pierce Gerritsen. We appreciate that you share your birthday money with YANA! You are a great kid!

Thank you to Mercedes Lane Boutique for hosting a fundraising draw for YANA!

Big thanks to Coastal Transportation & Storage who did some staff fundraising for YANA last month and for helping us throughout the year in so many ways!  We love CTS!

Our gratitude to the Comox Valley Lions Club for their recent donation to YANA and for their contribution to the New Years Sock Hop.

Many thanks to Boston Pizza who donated to YANA through their giving program. Very much appreciated and needed!

Thank you to the City of Courtenay for awarding YANA a grant-in-aid which we will direct toward improvements at our Vancouver apartments.